President's Message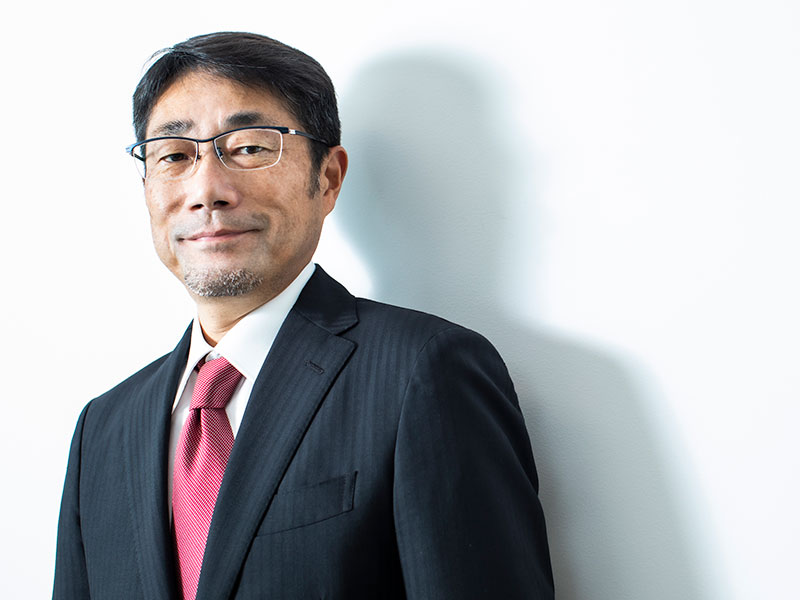 MM&KENZAI Corporation was established in November 2014 through the integration of the Metal One Group and the Mitsui & Co. Group's construction steel business division and steelmaking raw material business division.
We are one of the largest steel trading companies in Japan, handling construction steel materials and raw materials for steelmaking.
We are in the group of Mitsui & Co., Mitsubishi Corporation and Sojitz Corporation. Through cooperation between companies within the group, we sell, stock and process construction steel materials that are indispensable for the development of social infrastructure, carry out a wide range of construction work, and are involved in the development of social infrastructure in Japan and overseas.
We are actively expanding our circular business, which involves collecting and sorting scrap generated from the dismantling of Japan's aging social infrastructure and manufacturing plants, and selling it as raw material to domestic and international steel manufacturers. We are committed to developing a business that adapts to a carbon-neutral era.
In a rapidly changing business environment, MM&KENZAI Corporation is committed to shaping the future with a strong vision, fulfilling its social responsibilities including efforts towards a carbon-neutral society, and contributing to the creation of a secure, safe, and sustainable future.
We kindly request your continued support and encouragement in the future. Thank you very much.
Representative Director, President and CEO:
Takeo Nukui

What we aspire to achieve
At MM&KENZAI Corporation, we contribute to a carbon-neutral society through the trading of steel products.
In the face of the impending carbon-neutral society, where the recycling of iron is becoming a global challenge to support the foundation of industries, our mission as MM&KENZAI Corporation, a specialized iron trading company, is to contribute to the realization of a low-carbon circular supply chain in the construction industry.
Drawing on our global network and information capabilities, we contribute to the realization of a secure and prosperous society and the preservation of the Earth's precious environment through two approaches: the 'supply' function, delivering a diverse range of steel products, and the 'regenerate' function, collecting and providing the scrap necessary for iron recycling.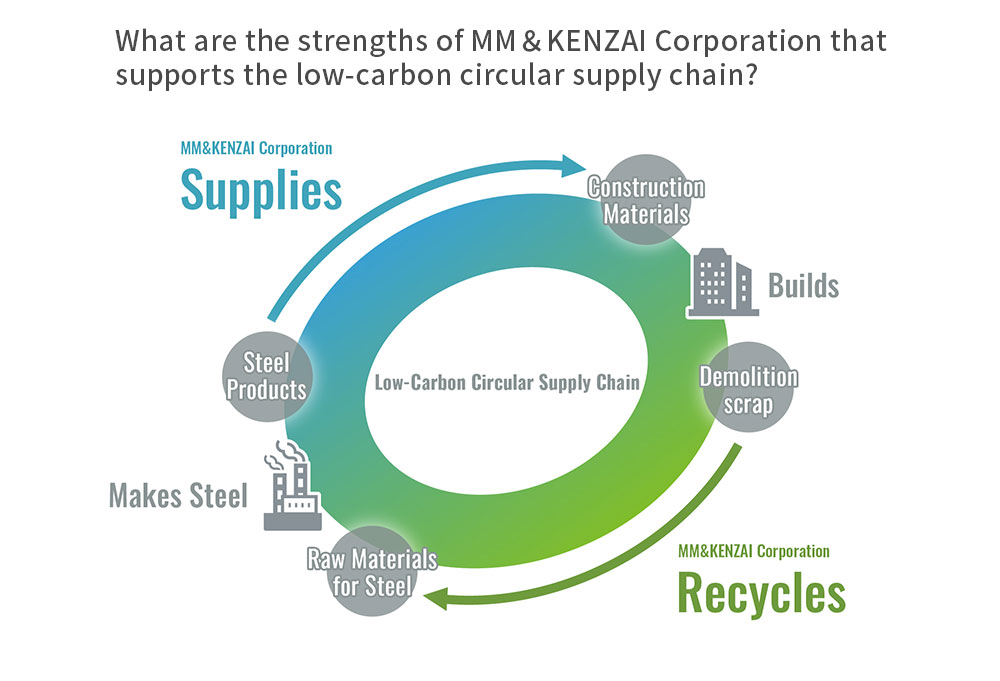 Company Corporate Information
History
Apr. 1993

Mitsui & Co. Steel Construction Material Ltd. is established

Sep. 1994

Nissho Iwai Structural Steel is established

Apr. 2004

Nissho Iwai Structural Steel and MC Metaltech are integrated and launched as Metal One Structural Steel & Resource Corporation

Oct. 2007

Mitsui & Co. Steel Construction Material Ltd. changes its name to Mitsui & Co. Steel Ltd.

Apr. 2008

Mitsui & Co. Steel Ltd. is merged with the domestic Iron & Steel Products team of Mitsui & Co. Ltd., Sintsuda Corporation, Mitsui & Co. Special Steel Ltd., and Mitsui & Co. Plate Processing Ltd.

Oct. 2012

Steel products for construction and steel raw materials businesses of Metal One Corporation's regional companies (Metal One Hokkaido, Metal One Nishinihon, Metal One Shikoku and Metal One Kyushu) are transferred to Metal One Structural Steel & Resource Corporation

Apr. 2013

The steel raw materials business is transferred from Mitsui Bussan Metals Co., Ltd. to Mitsui & Co. Steel Ltd.

Oct. 2013

Metal One SSS West Japan, Ltd. is integrated with Metal One Structural Steel & Resource Corporation

Nov. 2014

Metal One Mitsui Bussan Resources & Structural Steel Corporation is formed

Nov. 2015

Company name is changed to MM&KENZAI Corporation
Corporate Profile
Company Name

MM&KENZAI Corporation

Company Headquarters

Shiodome City Center 17/18F, 5-2 Higashi-Shimbashi 1-chome, Minato-ku, Tokyo 105-7117, Japan
TEL:03-6891-1777 FAX:03-6891-7221

Capital

¥10.375 billion

Sales

¥811.9 billion (year ended March 2023)

Representatives

Representative Director, President and CEO:
Takeo Nukui
Representative Director, Executive Vice President:
Tomoyuki Mochizuki

Shareholders

Metal One Corporation (50%); MITSUI & CO., LTD. (50%)

No. of employees

Approx. 630 (non-consolidated); approx. 1,000 (consolidated) (as of April 2023)

Main businesses

Steel products for construction
Sales, processing and import/export of steel products for construction, civil engineering materials, Base Pack, system construction, steel bars for concrete reinforcement, plus a range of civil engineering and architecture-related construction work
Steel raw materials
Domestic, import/export transactions of steel raw materials, and environmental recycling business promotion

Business Company Introduction
Structural Steel Business
All-around functions ranging from estimates to construction work
MM&KENZAI Corporation supplies a wide variety of structural steel products such as H-beams and thick plates to our clients, who include steel frame, bridge fabricator and steel tower manufacturers.
We maintain close collaboration with our branch offices, sales offices, and group companies across Japan. Also, with a strong network of fabricators, we are able to swiftly carry out sales and procure materials for all types of buildings.
We are effective in responding to the demands of our clients, such as for construction, quality control, process control, and construction progress management by utilizing the functions of our group companies.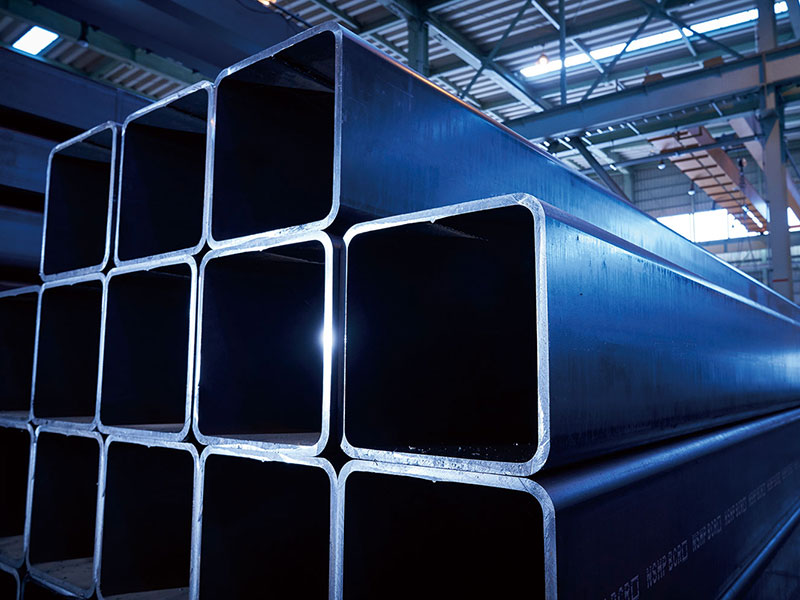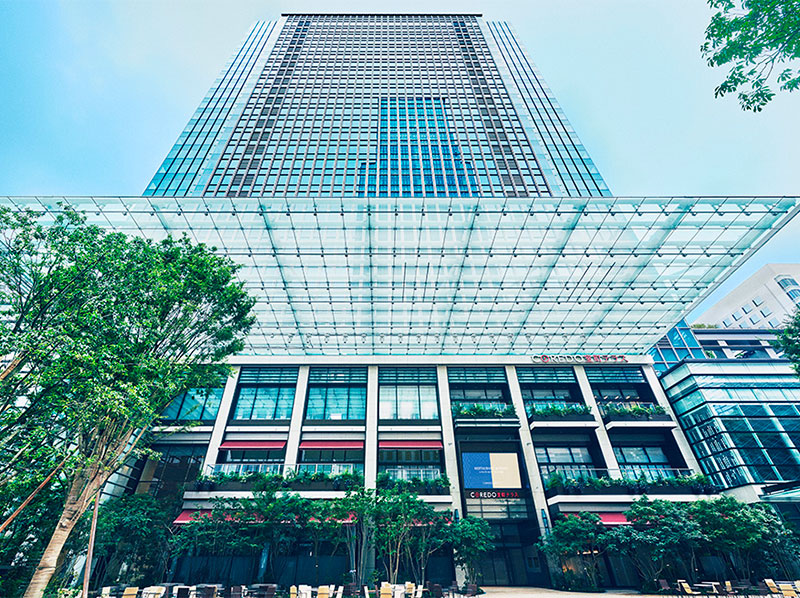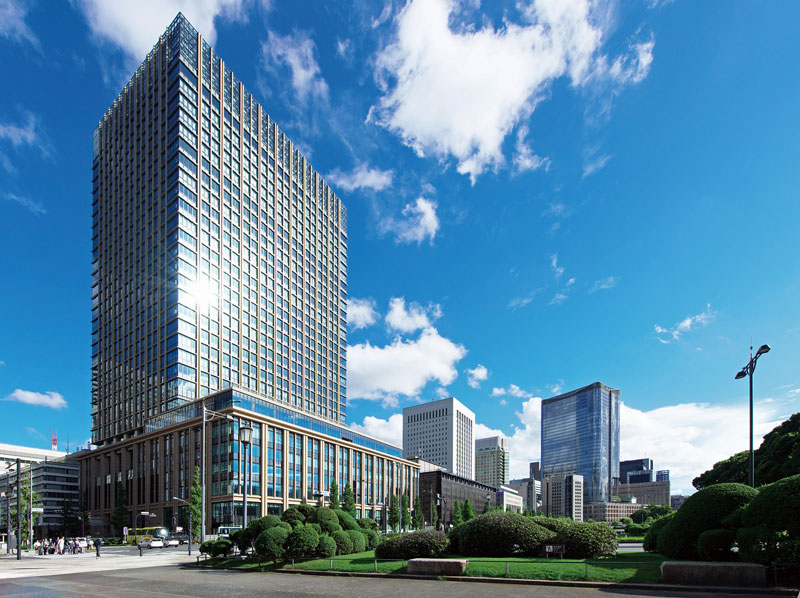 Products

Steel plates, H-beams, columns, section steel, deck plates, Kadopita (backing strips), high-tension bolts, steel frame products
Civil Engineering Construction Material Business
Supporting people's lives through development of building foundations and infrastructures
MM&KENZAI Corporation handles a wide range of construction materials essential for building and maintaining infrastructure. These include construction materials for civil engineering & building foundation work (steel pipe piles, steel pipe sheet piles, steel sheet piles, and etc.); for underground railways & utility tunnels shield construction work (segments, FRPM pipes, and etc.); for road construction work (guard rails, sound barriers, railings, and etc.); and for exterior and landscaping work (fences, gratings, and etc.).
In addtion, we support people's lives by supplying required construction products for various civil engineering works for building & bridge foundations, coastline revetments, river embankments, tunnel excavations, and exterior & land scapings for commercial facilities and distribution warehouses. Our extensive capabilites which acquired through participating in many large-scale disaster prevention & reconstruction and transportation infrastructure projects, are unique strength of MM&KENZAI Corporation.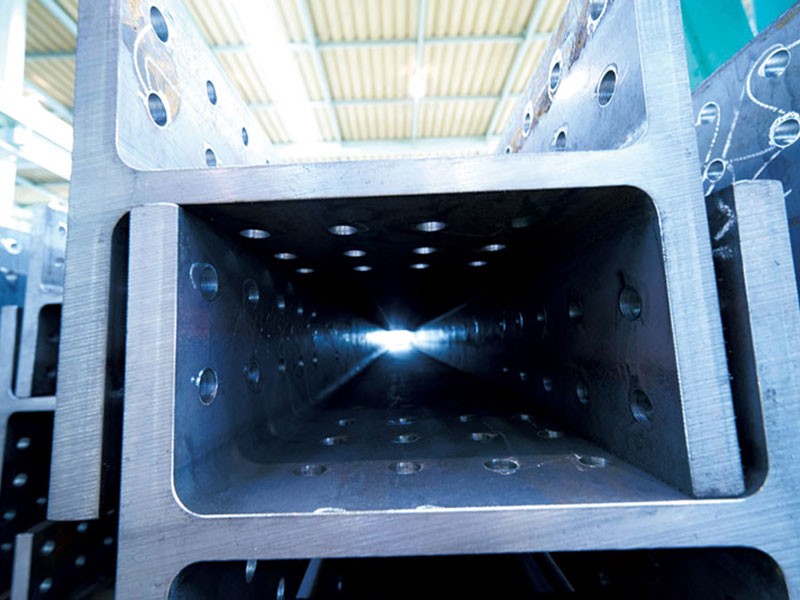 Aiming for no damage from natural disasters
Our civil engineering construction material business aim for a future completely free from any damage or destruction caused by natural disasters. So far, through our involvement in tsunami & river flooding countermeasure construciton works, installation of highway colums and tunnels, and early disaster reconstruction projects, we have been making contribution to disaster prevention all across Japan. And furthermore, we are making contributon to earthquake countermeasure and regional revitalization by taking role in development of foundations of various building including apartments, shopping centers and logistics centers.
We will continue to be involved in infrastructure development in various ways, aiming to create enviornment where people could live with security and safety.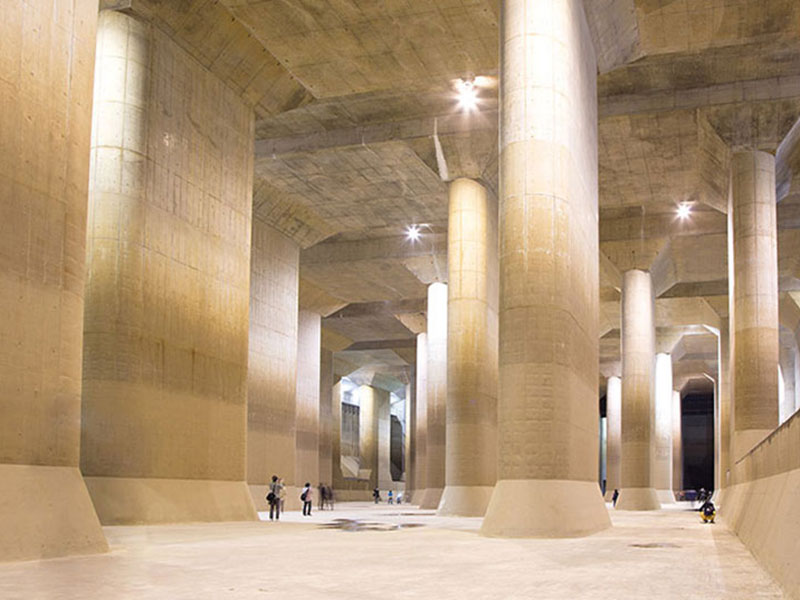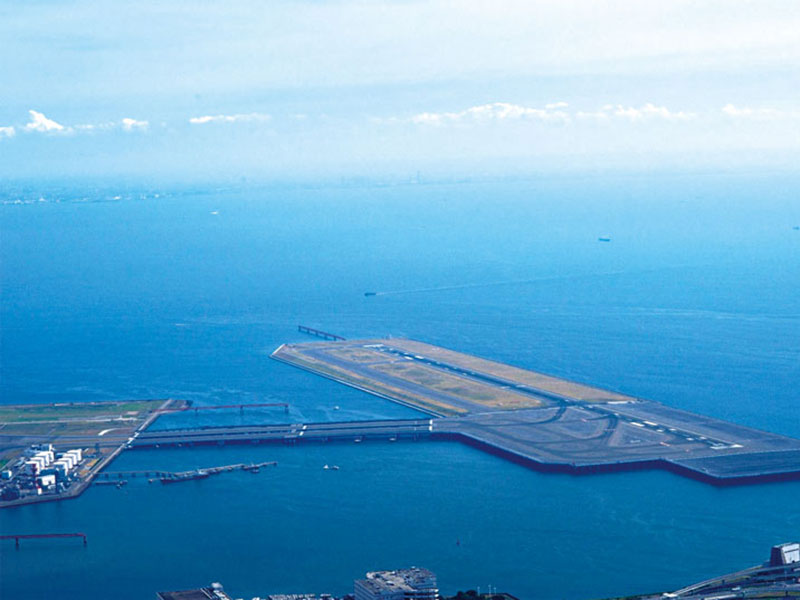 Products

Steel pipe piles, steel sheet piles, H-beams, segments, pipe materials, guard rails, fences, railings, gratings, steel drainages
System Construction Business
Meeting customer needs with stable material supply and reliable construction
In addition to our staple product Base Pack which is a column base product for steel frames, we also handle a wide range of products including OS rings (steel frame through-hole reinforcements), anti-seismic and vibration-damping components (unbonded braces, B-UP braces, NS-SSB devices and octo-bases), Stan packages (pre-engineered building components), and Intumescent Fireproofing Coating (Interchar 212). And along with selling materials, we also carry out contracted construction work.
Base Pack is characterized by outstanding earthquake resistance and an exposed column base construction method that ensures joints will meet holding strength requirements. With a record of zero collapses in the Great Hanshin Awaji Earthquake of 1995 and the Great East Japan Earthquake of 2011, the Base Pack system is used for a wide range of buildings from private homes to large-scale stores and factories, giving our business partners, residents, and users peace of mind.
MM&KENZAI Corporation has a network of about 70 sales contractors throughout Japan, and contributes to a safer society by consistently supplying materials and ensuring reliable installation to meet the demands of customers.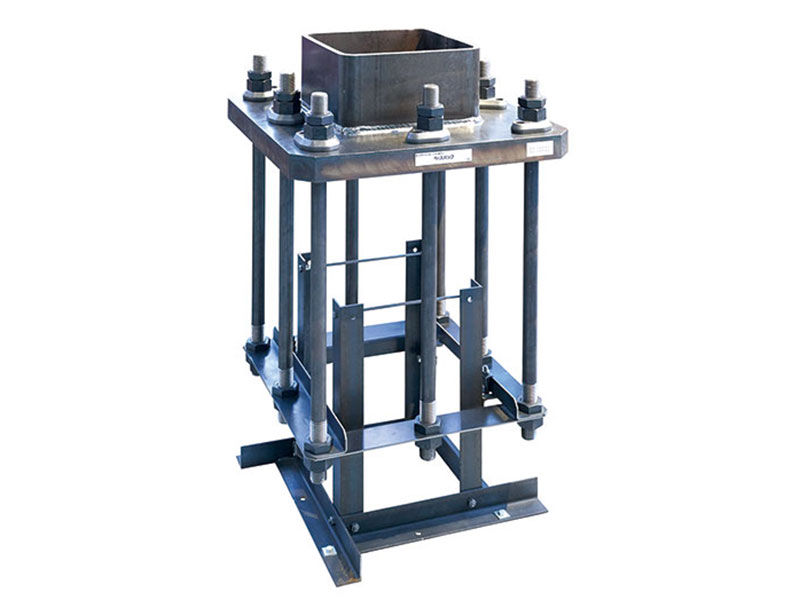 Supporting safety and security with technology
MM&KENZAI Corporation prioritizes and values safety and security above all else.
Our Base Pack product and vibration-damping components are crucial for a country like Japan that frequently experiences natural disasters such as earthquakes and typhoons. And our intumescent fireproofing coating serves the crucial role of protecting metal structures of public facilities, logistics storage facilities and high-rise buildings from fire, preventing building collapses and damage, and protecting lives.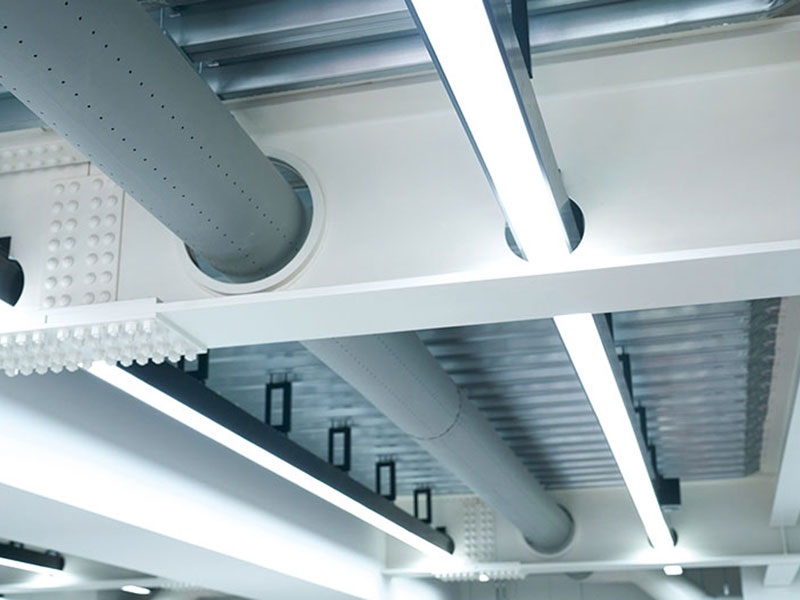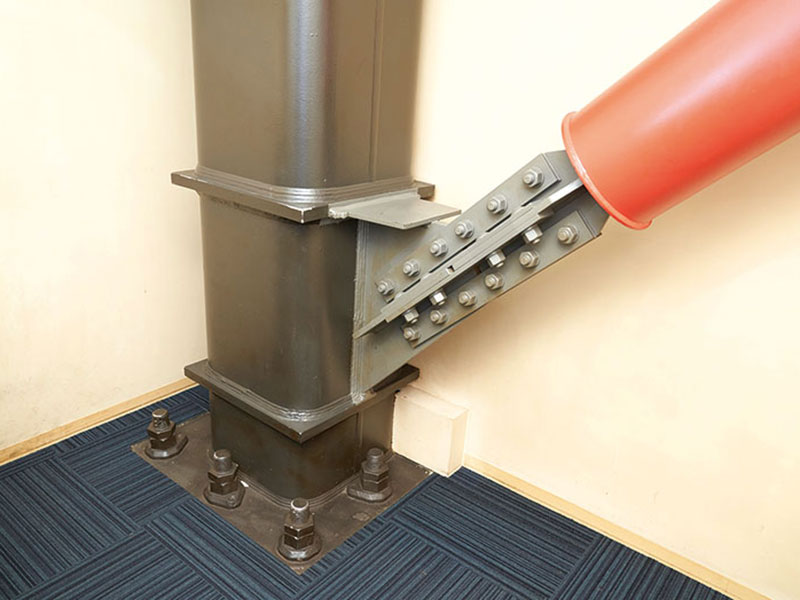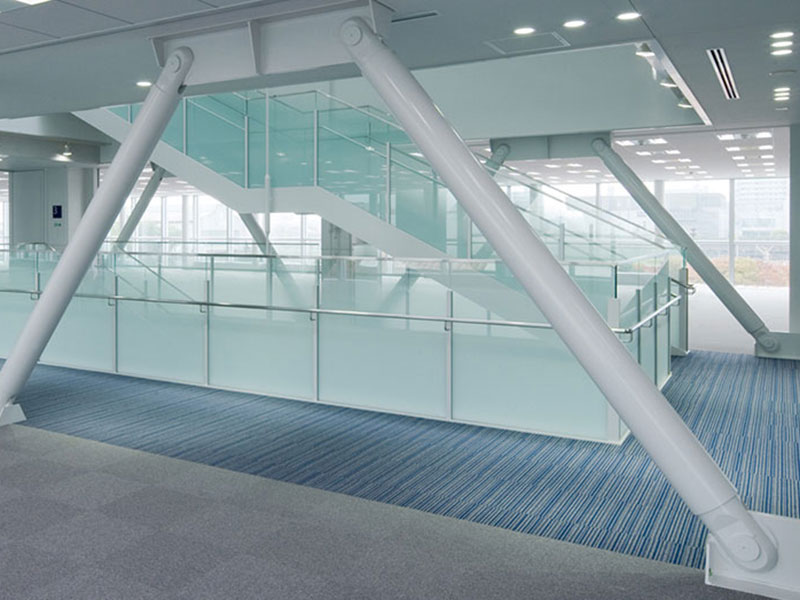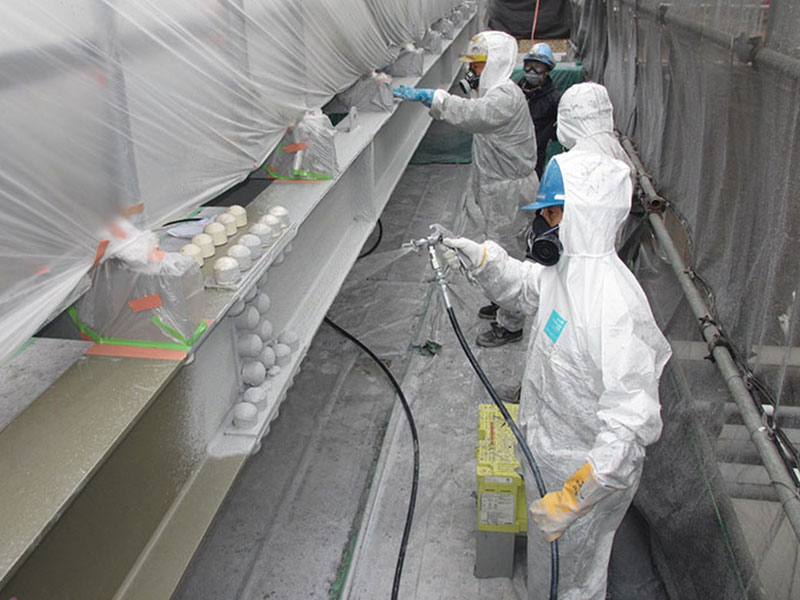 Products

Base Pack, column construction, OS rings, anti-seismic and vibration-damping components, deck plates, intumescent fireproofing coating (Interchar 212), *Latest intumescent certification list
Steel Bars Business
Stable supply with industry leading transaction volumes
We handle various steel bar products including deformed bars (the main materials of reinforced concrete structures), threaded type deformed bars, mechanical joints, round bars, and steel billets. Deformed bars are the single most commonly used structural steel products in Japan.
Known for its high versatility, deformed bars are used for apartments, schools and hotels, as well as foundations of steel framed stuructured high-rise buildings, warehouses and wooden housings and civil engineering projects.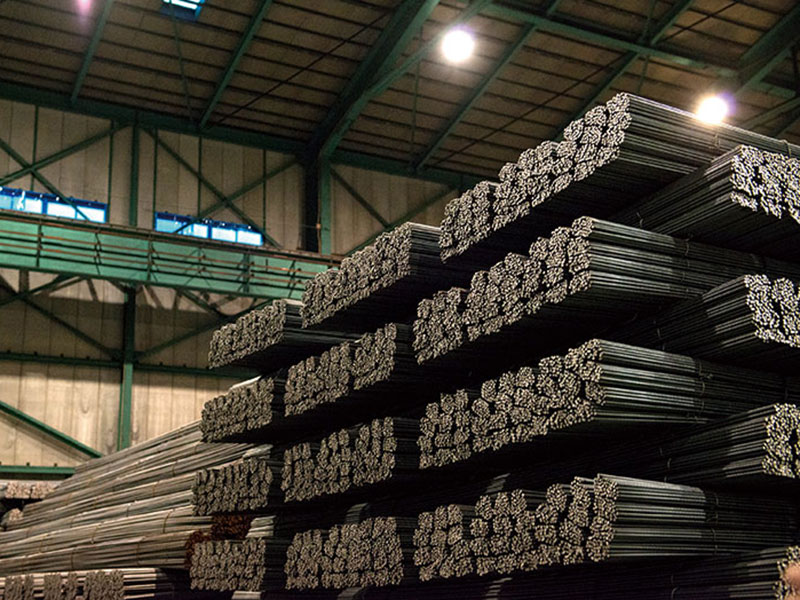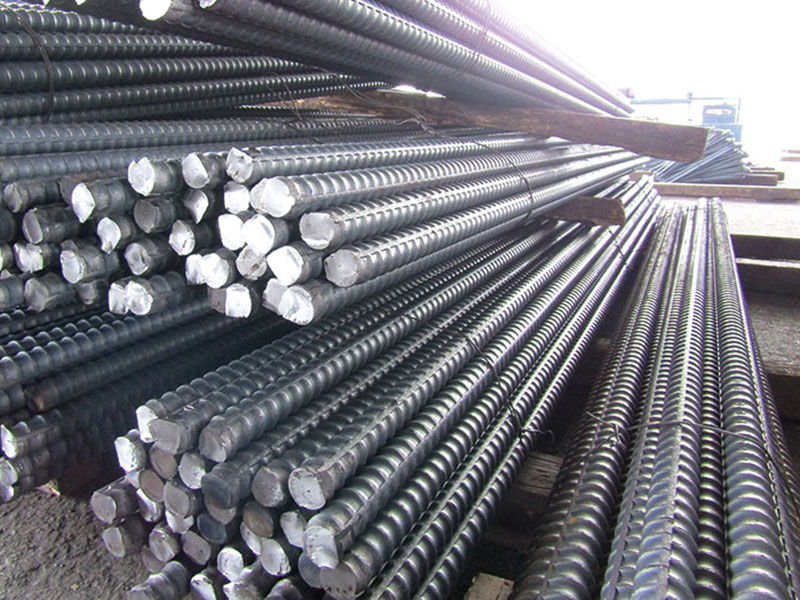 Furthermore, deformed bars are recycled products manufactured by electric furnance steel manufaturers using ferrous scrap as the main materials. They are considered as enviornement friendly eco-products emitting less CO2 in manufacturing process. For deformed bar transaction MM&KENZAI holding the industry leading shares, we will continue to achive stable supply of the products based on ferrous scrap & billet market trend and supply & demand situation of the product.
Ensuring safe and secure lives for everyone
Because reinforced concrete structures use deformed bars as their main material, offer impressive durability and earthquake resistence as well as airtightness and sound insulation, they are ideal for building that require quiet space such as apartments and hospitals.
MM&KENZAI will continue to supply deformed bars and others steel products which will ensure living infrastructures where people can live in peace of mind.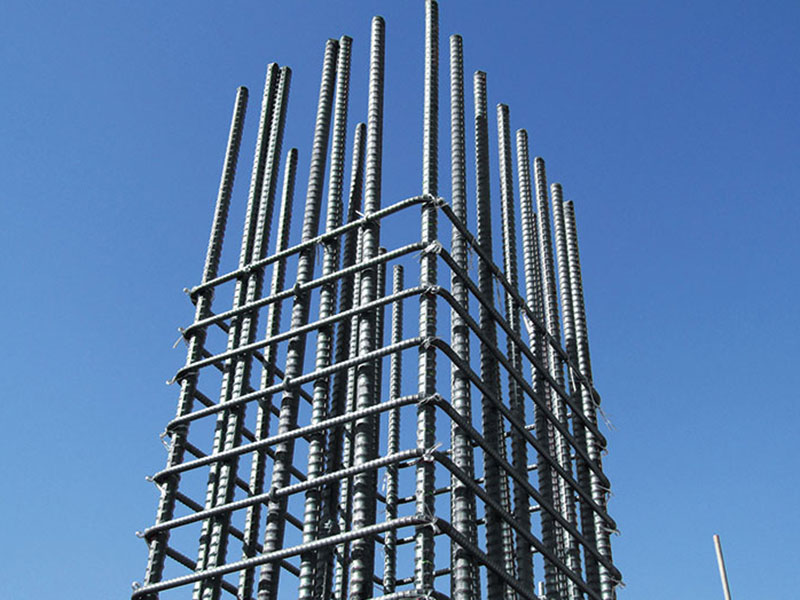 Products

Steel bars for reinforced concrete (deformed bars), mechanical joints, round bars for structural use, ordinary steel wire rods, processed special steel wire rods, processed reinforcing bar products (wire mesh, spiral hoops, welded closed type hoops and etc.)
Shaped Steel Business
Meeting the diverse needs of customers through our wide range of networks
We mainly sell shaped steel products used for structures such as buildings and factories.
These products, which are used in a wide range of applications, include H-beams, columns, angles, channels, flat bars, rails, light beams, and more. We purchase these products from manufacturers and sell them to customers, mainly steel wholesalers (stock distributors).
Our strength is our wide range of purchasing and sales networks, which are unique to the MM&KENZAI Corporation Group. We have offered a one-stop service for our customers by utilizing our stock, processing, and distribution bases spread throughout the country.
We constantly remain in close contact with our customers in each region of the country and prepare systems to meet their diverse needs.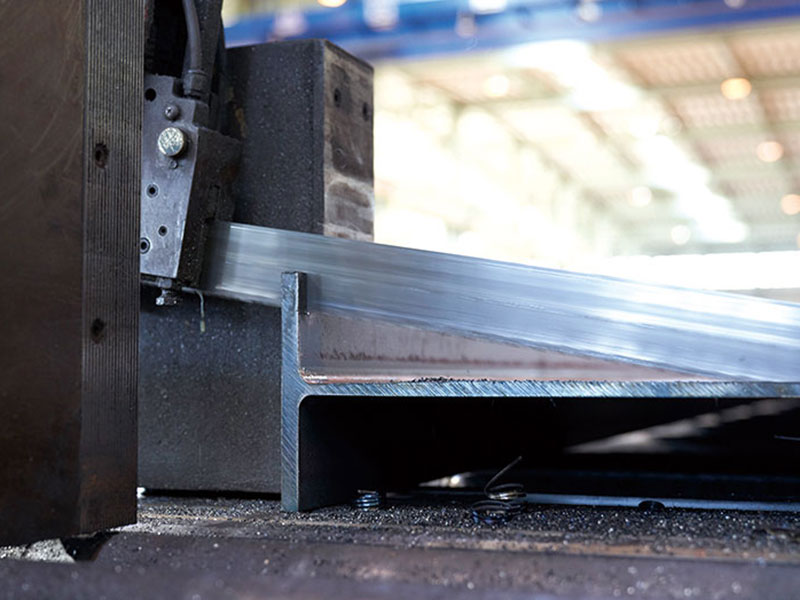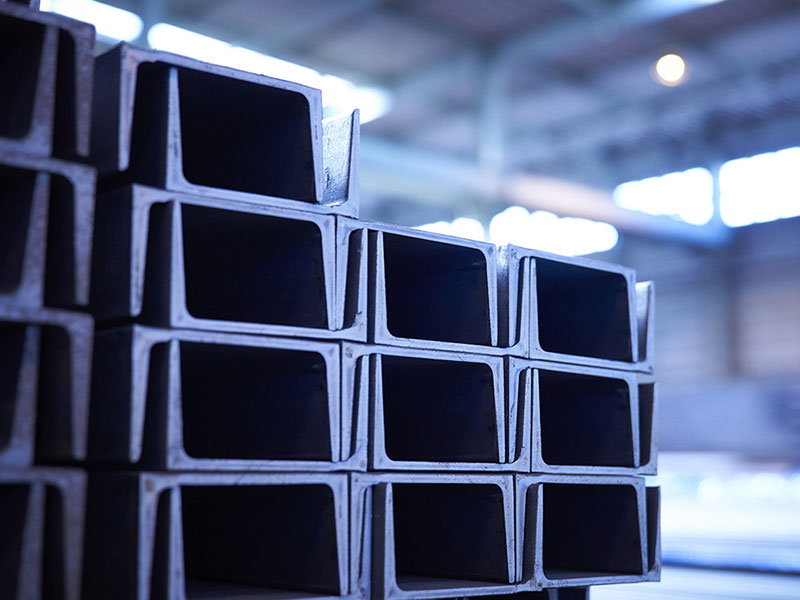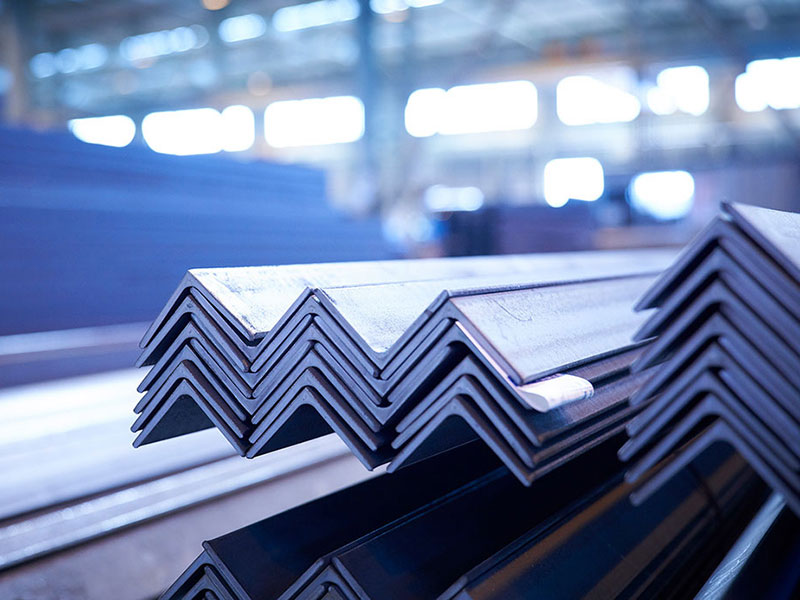 Products

H-beams, angles, channels, light beams, flat bars, columns, steel plates, rails, various other steel products
Steel Raw Materials and Recycling Business
We are No.1 steel scrap trader in Japan
We trade steel scrap and stainless steel scrap in both domestic market and import/export market to/from Japan. Based on long term business relationships with approximately 1,000 companies across all over Japan, we have established a raw material supply system that matches the demand of the blast furnace and electric furnace mills. Our handling volume of steel scrap is the largest in the industry.
In addition, we also handled the mother material for steel scrap generated from the demolition. Those mother material is processed at the scrap dealers then delivered to the steel mills in domestic and abroad by us.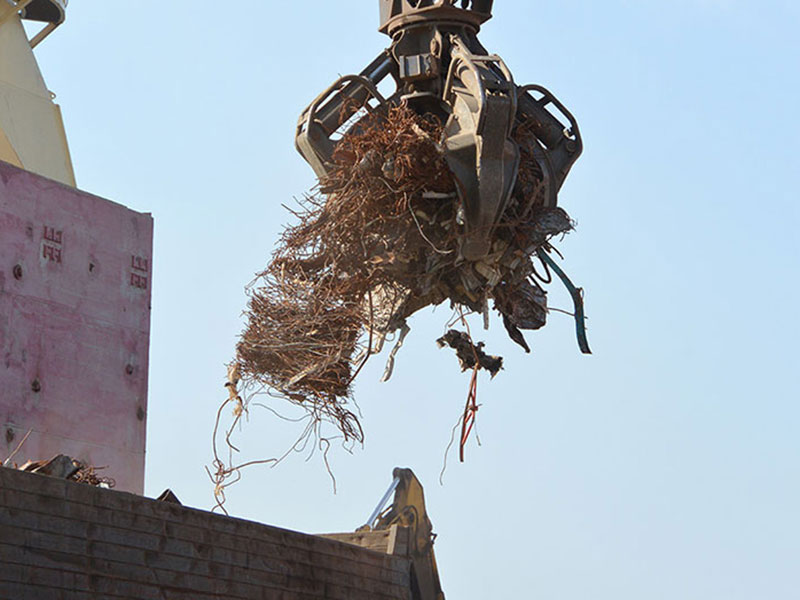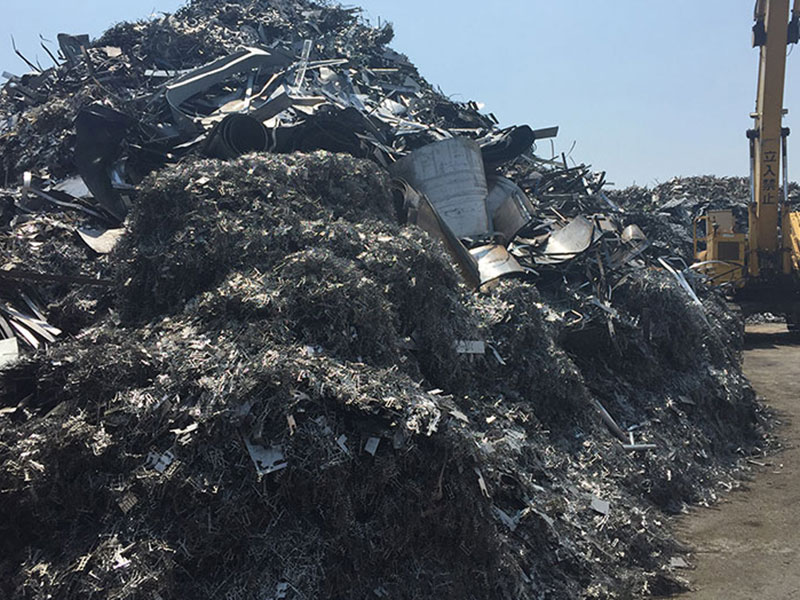 Green steel initiatives
MM&KENZAI Corporation is taking various initiatives for green steel such as closed loop, renewable energy, etc.
We are also trying to contribute the sustainable future and circular economy by developing the higher recycling business not only steel and stainless steel but also other materials.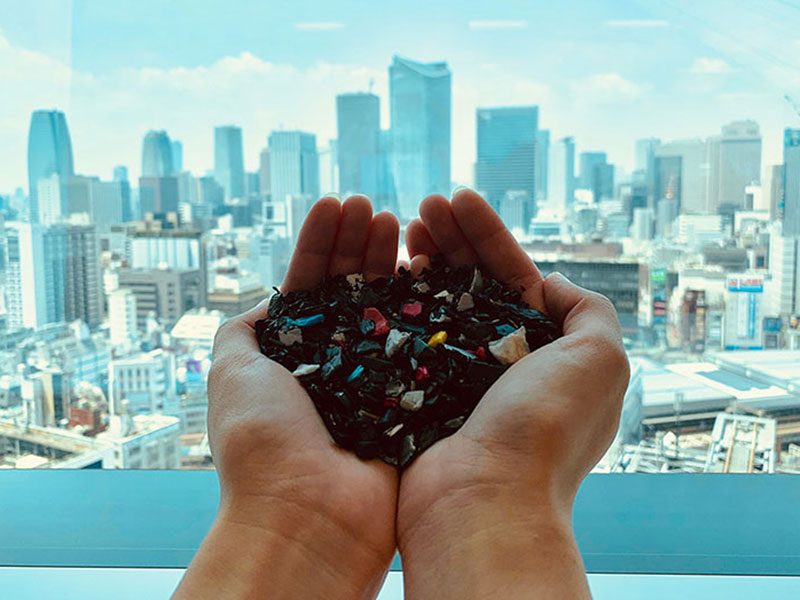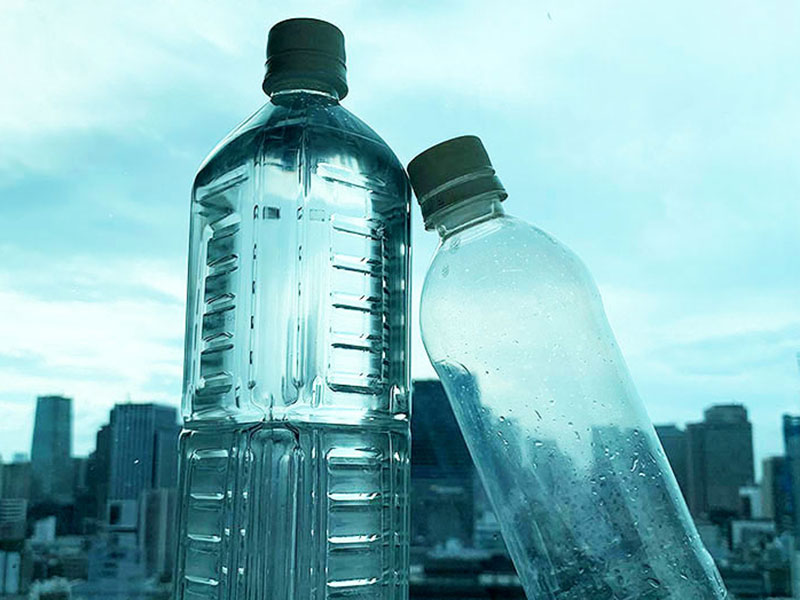 Products

Steel scrap, stainless steel scrap, pig iron (for steelmaking and casting), hot briquetted iron, subsidiary materials for steelmaking, ferroalloy, waste plastic, etc.
Global Business
Bringing "Made in Japan" products to the world
MM&KENZAI Corporation has now extended our work as a professional construction steel group beyond Japan.
We transport our construction steel—highly praised in Japan—to various countries around the world.
We use all types of steel materials found in building construction, from semi-finished billets and blooms to reinforcing bars, H-beams, steel sheet piles, section steel and columns, etc., across our global network of companies to supply customers in various countries and spread our "Made in Japan" supply chain throughout the world.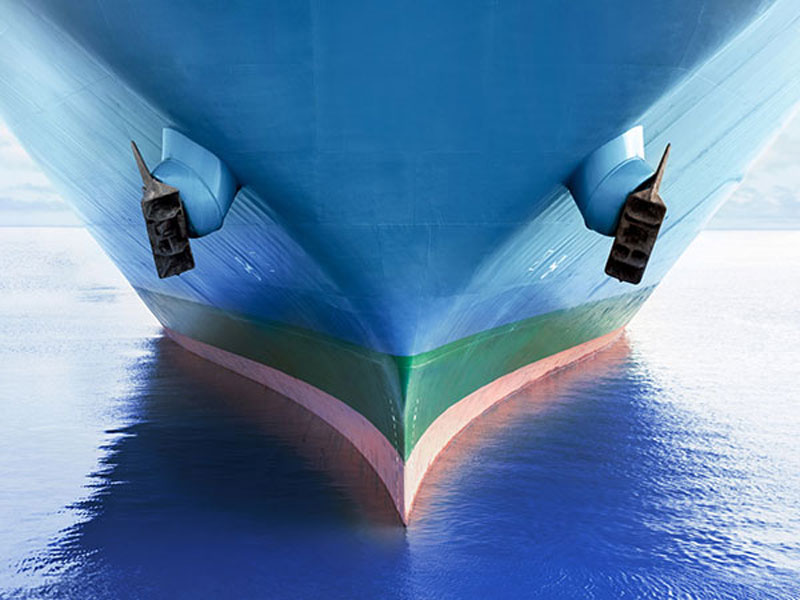 MM&KENZAI Corporation can also offer one-stop handling of structural iron materials for overseas infrastructure development.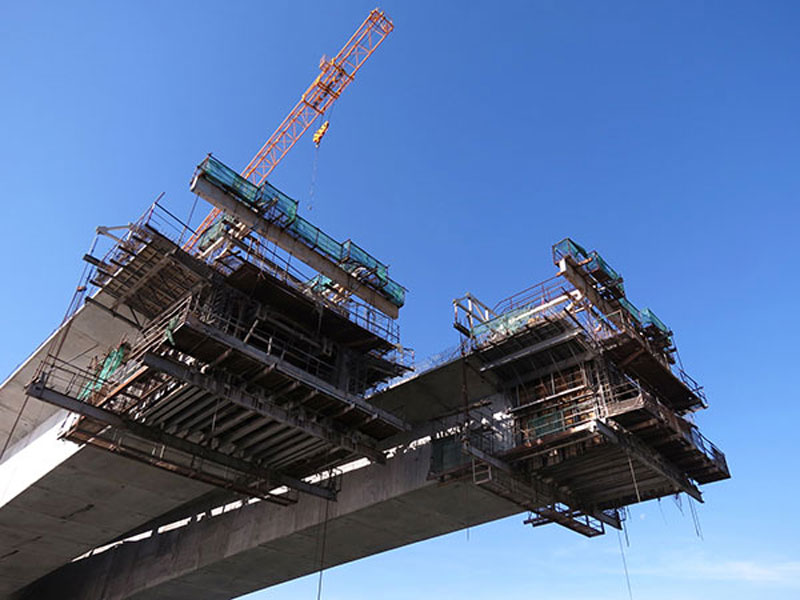 And built on the trust that we've earned from our domestic customers, we even capture demand for steel from ODA projects involving Japanese general contractors, something that has become an important field in the MM&KENZAI Corporation trading business.
From heavyweight materials crucial to civil engineering such as steel pipe piles and steel pipe sheet piles to secondary processed projects such as liner plates and guard rails, as well as highly specialized products such as bridge bearing materials, we work with a diverse array of items indispensable for improving infrastructure.
Based on extensive experience with domestic customers and know-how, the construction material trade company professionals at MM&KENZAI Corporation provide one-stop handling for diverse needs and customer requests, create optimal international logistics schemes and propose the best procurement plans.
And by supplying steel for overseas projects, we also contribute to creating comfortable environments that support people's lifestyles.
Products

Semi-finished billets, blooms, reinforcing bars, H-beams, steel sheet piles, angles, channels
Construction Contract Business
Contributing to the stability of construction infrastructure development and lifestyle-supporting infrastructure
The MM&KENZAI Group has an extensive track record in steel frame construction to meet the needs for buildings of all kinds, from high-rise and medium-height buildings to commercial facilities such as large shopping centers. We contribute to the stability and sturdiness of construction infrastructure and to stability in the business of building lifestyle-supporting infrastructure.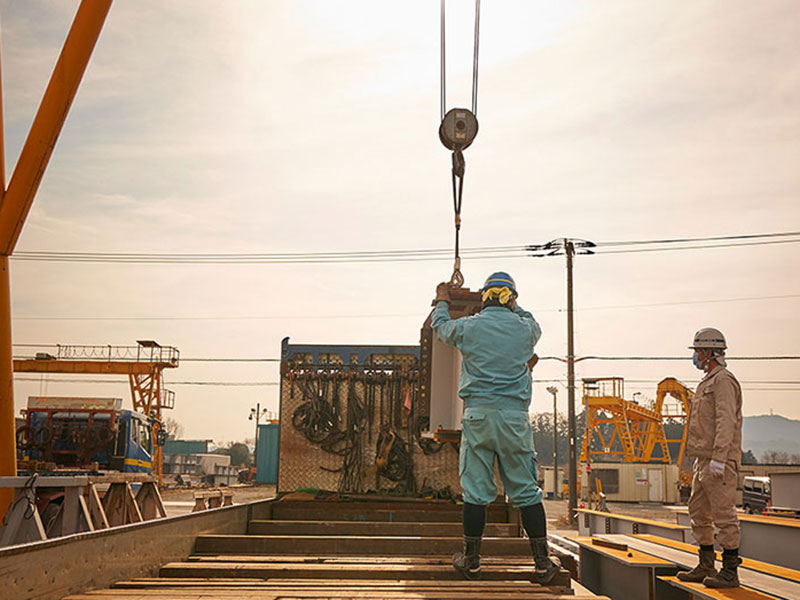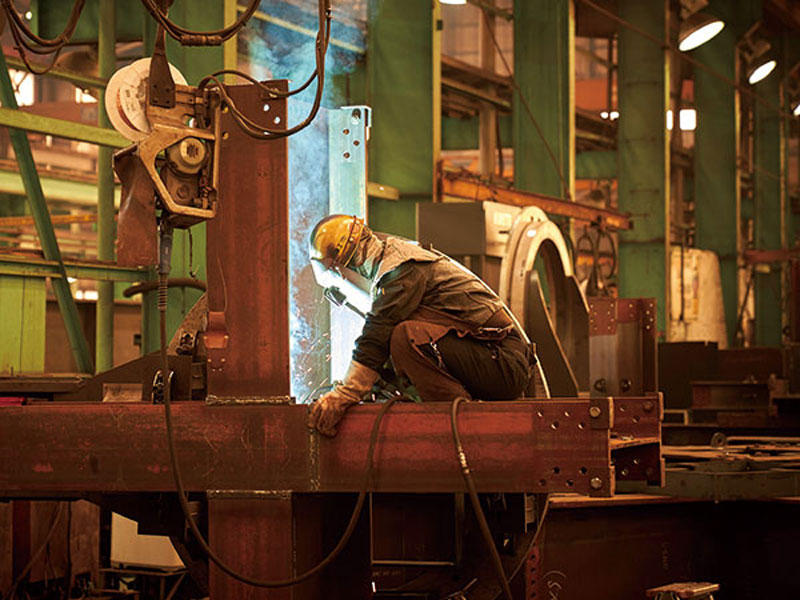 Central management of construction processes
Needs in the steel frame building industry have been diversifying in recent years, and those demands now call for a trading company with integration and management capabilities including the procurement of steel products.
The MM&KENZAI Group has abundant knowledge and experience that we can draw upon to meet such demands from customers, including reduced costs, quality assurance, and reliable delivery. We accomplish this by centrally managing a range of operations from the manufacturing of steel frame products to on-site construction.
With safety as our top priority, we will continue to provide high quality and quick, sturdy construction.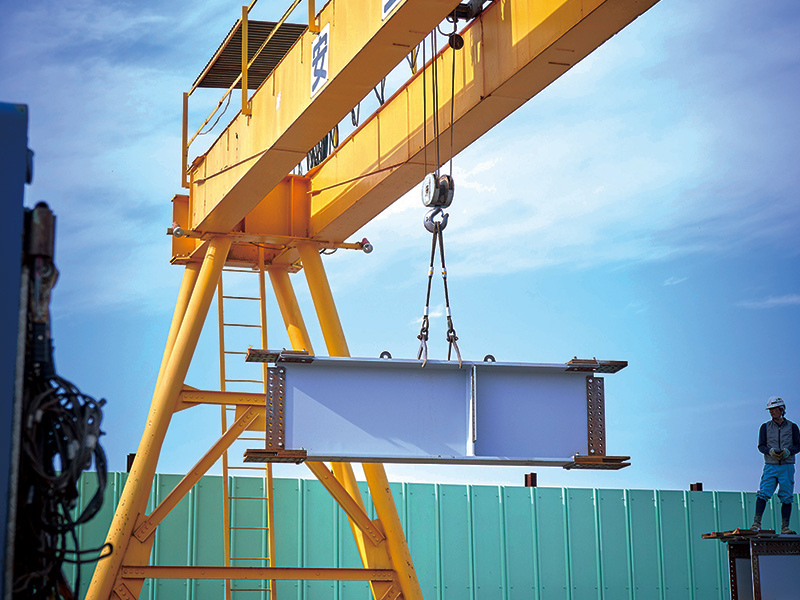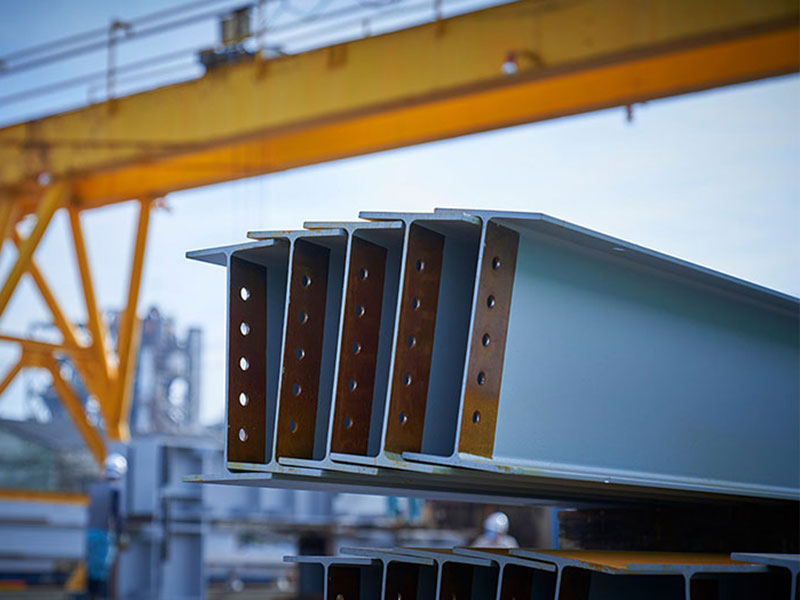 Basic Principle
The MM&KENZAI Corporation Group shall contribute to the realization of a safe and affluent society and the maintenance of our precious global environment through its steel products for construction and steel raw materials businesses.
Management Philosophy
Building the Future
We strive to generate new value with high aspirations and an open mind.
Corporate Citizenship
We will fulfill our responsibilities and bring about a society full of hope and dreams.
Fairness
We will maintain an open and fair stance and carry out sound corporate activities.